How to order
Ordering from momnfancy.com is easy and convenient. Here is the guide:
1.Look for items, choose size and color, add to your cart.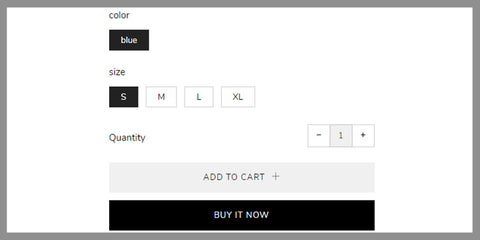 2.Click on the shopping cart to confirm the desired product and quantity. After that click on "checkout". Coupon code for more discounts can be triggered in this page. Find the appropriate column and then fill in the code.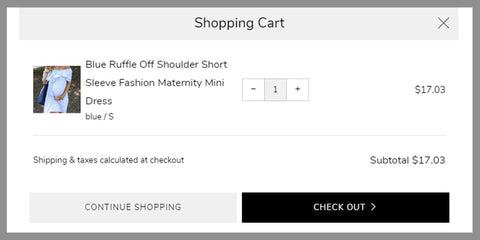 3.Log in or as a visitor.
4.Fill out your invoice and delivery address
5.Fill in customer information, and choose shipping and payment methods, click "Continue to Shipping" to pay.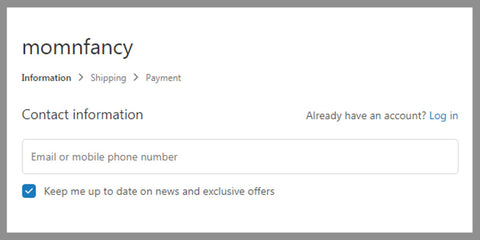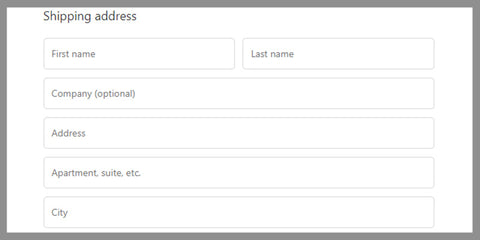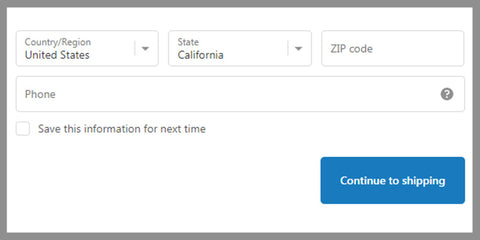 6.Choose the shipping method you prefer. Then click "Continue to payment" to continue.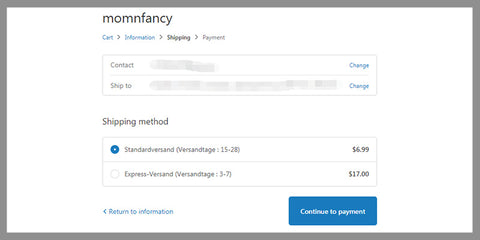 7. Then click "Pay now" to continue.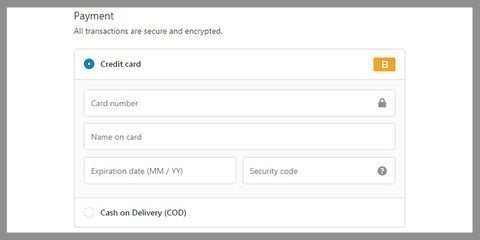 8.We will email you as soon as possible to confirm your order.
9.Order processing will start after payment.
We will send the tracking number and link to your registered email.